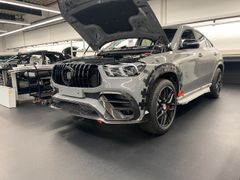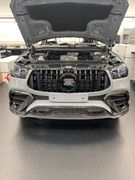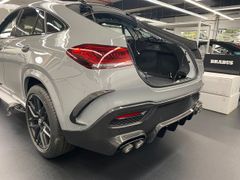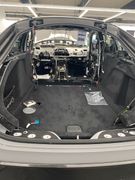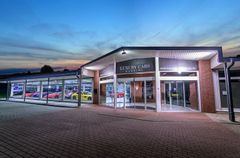 0/0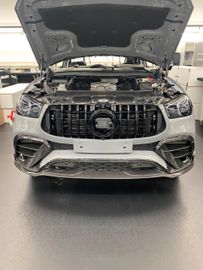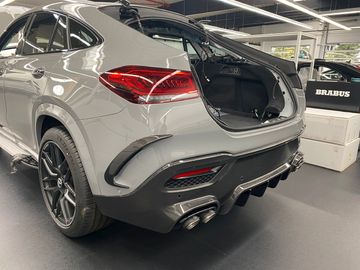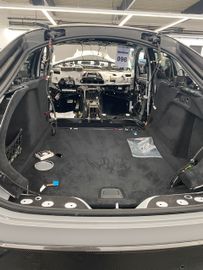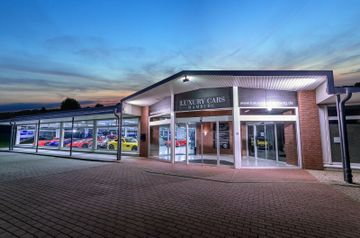 Mercedes-Benz GLE 63 AMG
Mercedes-Benz GLE 63 AMG BRABUS 900 ROCKET"1 of 25"GREY/ORANGE
SUV/Geländewagen/Pickup, Gebrauchtfahrzeug
Hauptuntersuchung 2025-11
Verbrauch inner.:
18.2 l*
Verbrauch außer.:
10.7 l*
CO2 Emissionen:
280 g/km*
592.620

€
Inkl. 19% USt. (Mehrwertsteuer ausweisbar)
Detailinformation
Kraftstoff: Benzin
Getriebe: Automatik
Leistung: 662kW (900PS)
Zustand: Gebrauchtfahrzeug
Erstzulassung: 11/2022
nächste HU/AU: 11/2025
Farbbezeichnung: Brabus Superior Grey
Außenfarbe: Grau
Innenfarbe: Andere, Vollleder
Verbrauch Komb.*: 12.3 l/100km
Verbrauch innerorts*: 18.2 l/100km
Verbrauch außerorts*: 10.7 l/100km
CO2-Emission komb.*: 280 g/km
Umweltplakette: 4 (Grün)
Effizienzklasse: G
Fahrzeugbeschreibung
Angeboten wird hier eine wirkliche Rarität und ein Powerpaket.

Das Brabus GLE 900 Rocket Coupe



Streng limitiert auf nur 25 Fahrzeuge weltweit ist dies ein weiteres Prachtstück aus dem Hause Brabus.

Der vergrößerte V8 mit mittlerweile 900 PS setzt brutale Fahrwerte für einen SUV um.

Unser Fahrzeug besticht durch die extravagante Farbkombination mit unter anderem:


Brabus Changes:

Brabus Rocket V8 Biturbo Engine Increasement to 4.407 ccm / 900 HP and 1.250 Nm
Brabus Special Turbo Chargers
Brabus Down Pipes
Brabus Sport Exhaust with Valve Control and Rocket Launch Ambience Light
Brabus Blow Off Valve
Brabus Frontspoiler in Carbon Fibre
Brabus Carbon Fibre Front Bumper Inlays
Brabus Carbon Fibre Front Grille Inlays with illuminated Brabus Signature
Brabus Double B Front Logo
Brabus Carbon Fibre Shifting Paddles
Brabus Carbon Fibre Rear Diffusor
Brabus Carbon Fibre Wheel Arches
Brabus Monoblock Z Platinum Wheels in 24" with Brabus Carbon Aero Disc Design
Brabus Brake Design in Arancio Leonis
Brabus SPecial paint for all Exterior Plastic Parts
Brabus Airmatic Sports Unit Suspension
Brabus illuminated Door Entrances
Brabus Foot Pedals
Brabus Door Pins
Brabus Floor Mats
Brabus Logos on the Car


Brabus Masterpiece Leather Interior

Full Front and Rear Seats in Leather Arancio Leonis
Full Front and Rear Doors in Leather Arancio Leonis
Centre Console in Leather Arancio Leonis
Upper Dashboard in Leather Arancio Leonis
Lower Dashboard in Leather Arancio Leonis
A,B,C-D Pillars in Alcantara
Healiner in Alcantara
Sunvisors in Alcantara
Steering Wheel and Airbag in Leather
Steering Wheel with Carbon Fibre
Carbon Fibre Interior Package I
Carbon Fibre Interior Package II


Factory Options:

P17 - Keyless Go Package
P20 - Driving Assistance Package
P47 - Parking Package High
P49 - Mirror Package
P60 - AMG Night Package
P64 - Memory Package
P68 - Heat Comfort Package
P82 - Anti Theft Protection Package
PAF - Accoustic Comfort Package

U47 - AMG Spoiler Lip
U88 - AMG Steering Wheel Buttons

14U - Smartphone Integration Package with Android & Apple CarPlay
233 - Adaptive Cruise Control / Distronic Plus
235 - Park Distance Control Front & Rear with Parking Assist
249 - Auto Dimming Mirrors
250 - AMG Driver's Package (Vmax 280 kp/h)
275 - Electric Front Seats with Memory
292 - PreSafe Impulse Side
293 - Sidebags in the Rear
294 - Kneebag
311 - Cupholder tempered
399 - Multiontur Front Seats with Massage
401 - Heated and Ventilated Front Seats
413 - Panoramic Roof
436 - Comfort Front Headrests
463 - Head Up Display
465 - Activer Roll Stabilisation
466 - Active Dynamic Engine Mount
467 - Electronic Locing Differential
475 - Tire Pressure monitoring
489 - Airmatic adjustable Suspension
500 - Electric folding Mirrors
501 - 360 Surround Camera
513 - Traffic Sign Recognition
537 - DAB Radio Tuner
546 - Automatic Speed Control
548 - MBUX Multimedia System
581 - 2-Zone Climate Control
587 - Logo Projection for Exterior Mirrors
596 - Heat insulating, Infrared reflecting double Glas
628 - Intelligent Headlamp Control +
642 - Multibeam LED Headlights
682 - Fire Extinguisher
72B - USB Package
77B - Interior Assist
810 - Burmester Surround Sound System
840 - Dark Tinted Glas
846 - Aluminum Runningboards
872 - Heated Rear Seats
874 - Magic Vision Control
876 - Interior Light Package
883 - Soft Door Close
889 - Keyless Go & Start
890 - Electric Tailgate
902 - Front Seat Comfort Heating
915 - Bigger Fuel Tank



"Wir sind offizieller und autorisierter Brabus Vertragshändler"

"We are official and authorized Brabus Dealer"



Factory Warranty starts with the delivery of the manufacturer /
die Garantie startet mit Auslieferung des Herstellers.

Bitte vereinbaren Sie mit uns einen Besichtigungstermin, wir freuen uns auf Sie.

Gerne erstellen wir Ihnen auch ein individuelles Finanzierungsangebot.

Irrtum und Zwischenverkauf vorbehalten.

Besuchen Sie auch unsere Homepage : www.luxurycarshamburg.de
* Weitere Informationen zum offiziellen Kraftstoffverbrauch und zu den offiziellen spezifischen CO₂-Emissionen und ggf. zum Stromverbrauch neuer Pkw können dem Leitfaden über den offiziellen Kraftstoffverbrauch, die offiziellen spezifischen CO₂-Emissionen und den offiziellen Stromverbrauch neuer Pkw entnommen werden. Dieser ist an allen Verkaufsstellen und bei der Deutschen Automobil Treuhand GmbH unentgeltlich erhältlich, sowie unter www.dat.de.
Mercedes-Benz GLE 63 AMG
Mercedes-Benz GLE 63 AMG BRABUS 900 ROCKET"1 of 25"GREY/ORANGE
592.620

€
Inkl. 19% USt. (Mehrwertsteuer ausweisbar)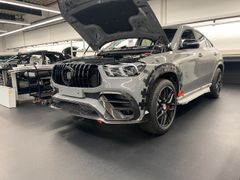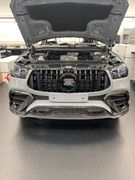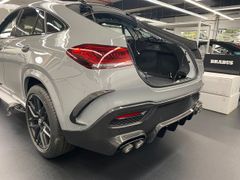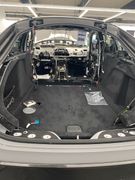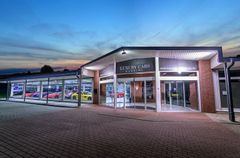 0/0
Sie interessieren sich für das Fahrzeug?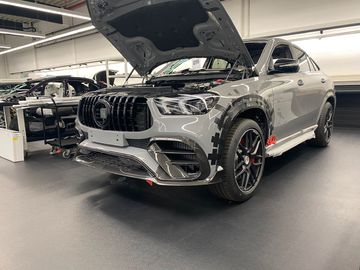 592.620

€
19% USt. (Mehrwertsteuer ausweisbar)