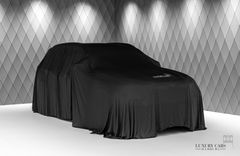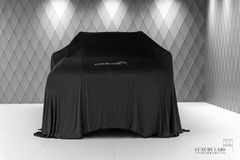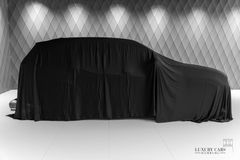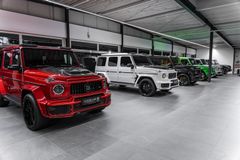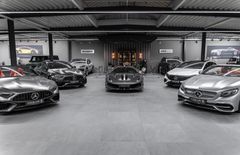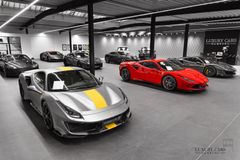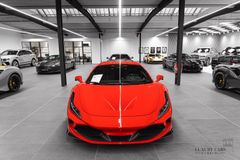 0/0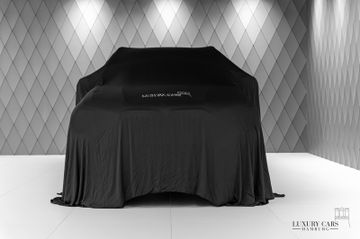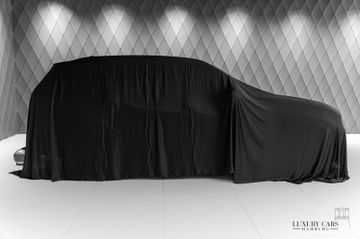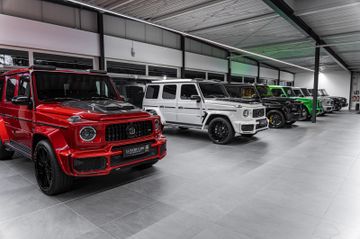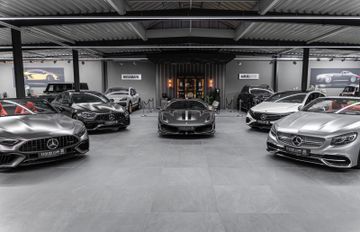 Mercedes-Benz G 63 AMG
Mercedes-Benz G 63 AMG BRABUS G 900 SUPERBLACK MASTERPIECE
SUV/Geländewagen/Pickup, Gebrauchtfahrzeug
Hauptuntersuchung 2026-11
Verbrauch inner.:
22.6 l*
Verbrauch außer.:
14.1 l*
CO2 Emissionen:
373 g/km*
569.850

€
Mehrwertsteuer nicht ausweisbar
Detailinformation
Kraftstoff: Benzin
Getriebe: Automatik
Leistung: 662kW (900PS)
Zustand: Gebrauchtfahrzeug
Erstzulassung: 11/2023
nächste HU/AU: 11/2026
Farbbezeichnung: Obsidian Black
Außenfarbe: Schwarz
Innenfarbe: Schwarz, Vollleder
Verbrauch Komb.*: 16.4 l/100km
Verbrauch innerorts*: 22.6 l/100km
Verbrauch außerorts*: 14.1 l/100km
CO2-Emission komb.*: 373 g/km
Umweltplakette: 4 (Grün)
Effizienzklasse: G
Fahrzeugbeschreibung
Angeboten wird hier ein absolutes Highlight aus dem Hause Brabus.


NETTO EXPORT PREIS!


Der "G 900 Superblack" Der Mercedes Benz G 63 AMG ist schon ein Urviech und hat einen Monstermotor.

Brabus sieht aber noch mehr darin & baut den 3,9 l V8 einfach zu einem 4,4 l V8 mit 900 PS um!

Ein SUV mit 900 PS klingt nach einem Scherz, aber Brabus meint es seit dem Rocket ernst.

Wir haben nun einen sehr raren Brabus G 900 Superblack mit folgender Ausstattung:

Brabus Changes:
Brabus Engine Incresement to 4,4 L ,bigger Turbo Chargers and 900 HP
Brabus Sport Exhaust with Valve Control in Chrome Black
Brabus Widestar Bodykit
Brabus Widestar Inserts in Carbon Fibre
Brabus Side Lines in Carbon Fibre
Brabus Front Light Surroundings in Carbon Fibre
Brabus Underguard in Carbon Fibre
Brabus Bonnett Atachement in Carbon Fibre
Brabus LED Roof Light Bar in Carbon Fibre
Brabus Front Grille in Carbon Fibre
Brabus Rear Roof Spoiler with Carbon Fibre
Brabus Spare Wheel Cover in Carbon Fibre
Brabus Door Handles in Carbon Fibre
Brabus Mirror Caps in Carbon Fibre
Brabus Double B Front Logo
Brabus illuminated Signature for Front Grille
Brabus Light Carpet
Brabus Brake Design
Brabus Special Paint of all plastic Parts in Car colour
Brabus black Monoblock Z Wheels in 24"
Brabus Speedometre 300 kp/h
Brabus Gauges for Headliner
Brabus illuminated Door Entrances in Carbon Fibre
Brabus Shifting Paddles in Carbon Fibre
Brabus Foot Pedals
Brabus Door Pins
Brabus Floor Mats
Brabus Easy Entry for Rear Doors
Brabus Start/Stopp Memory

Brabus Full Carbon Fibre Interior Package
Brabus Masterpiece Fine Leather Interior:
Front Seats in Nappa Leather Black
Rear Bench in Nappa Leather Black
Front Doors in Nappa Leather Black
Rear Doors in Nappa Leather Blacl
Trunk Door in Nappa Leather Black
Upper Dashboard in Nappa Leather Black
Lower Dashboard in Nappa Leather Black
Centre Console in Nappa Leather Black
Steering Wheel in Nappa Leather Black

Factory Optons:

197 - Obsidian Black Metallic

PA3 - Stainless Steel Exterior Package
PA8 - Parking Package with 360° Camera
PA9 - Seat Comfort Package Plus with Massage EM4 - Driving Assistance Package NP1 - AMG Night Package
A20 - Adjustable Suspension
A53 - Lane Departure Assist
CK6 - Dark Radiator Grille
E79 - Telephone Antenna
EA2 - Blind Spot Assist
EF6 - DAB Radio Tuner
EM3 - Rear Entertainment Preparation
EZ9 - Distronic
EU4 - Comand Online Navigation
EU8 - Burmester Surround Sound Sysem
EZ8 - Park Distance Control Front & Back with Parking Assistant
EV1 - Smartphone Integration Package with Apple CarPlay & Android
F15 - Electric Glas Sunroof FB1 - Luggage Net
FR2 - Premium Ambientlighting with 64 Colours
JC8 - Dahsboard in Nappa Leather
J25 - Widescreen Cockpit
JS1 - 360° Surround Camera JW8 - Attention Assist
JA9 - Traffic Sign Assist
JP0 - PreSafe
K81 - Bigger Fuel Tank (100 L)
L57 - LED Multibeam Headlights
RB4 - Spare Wheel Cover painted in Obsidianblack
RY6 - Tire Pressure Monitor
SH1 - Sidebags in the Rear
T84 - Runningboards
U88 - AMG Steering Wheel Buttons
V57 - Easy Pack Luggage Cover


"Wir sind offizieller und autorisierter Brabus Vertragshändler"

"We are official and authorized Brabus Dealer"


Factory Warranty starts with the delivery of the manufacturer /
die Garantie startet mit Auslieferung des Herstellers.
Bitte vereinbaren Sie mit uns einen Besichtigungstermin, wir freuen uns auf Sie.

Gerne erstellen wir Ihnen auch ein individuelles Finanzierungsangebot.

Irrtum und Zwischenverkauf vorbehalten.

Besuchen Sie auch unsere Homepage: www.luxurycarshamburg.de
* Weitere Informationen zum offiziellen Kraftstoffverbrauch und zu den offiziellen spezifischen CO₂-Emissionen und ggf. zum Stromverbrauch neuer Pkw können dem Leitfaden über den offiziellen Kraftstoffverbrauch, die offiziellen spezifischen CO₂-Emissionen und den offiziellen Stromverbrauch neuer Pkw entnommen werden. Dieser ist an allen Verkaufsstellen und bei der Deutschen Automobil Treuhand GmbH unentgeltlich erhältlich, sowie unter www.dat.de.
Mercedes-Benz G 63 AMG
Mercedes-Benz G 63 AMG BRABUS G 900 SUPERBLACK MASTERPIECE
569.850

€
Mehrwertsteuer nicht ausweisbar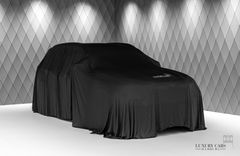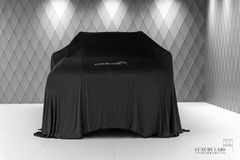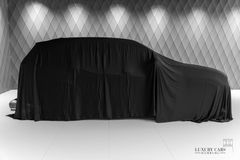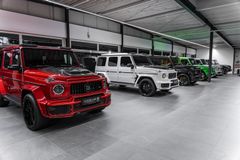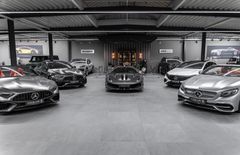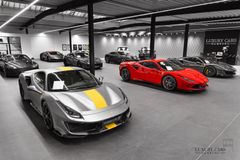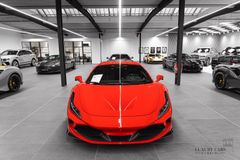 0/0
Sie interessieren sich für das Fahrzeug?